by Renata Silberblatt
The cost to society of traffic crashes is over three times that of congestion, according to a new report from AAA. The report makes a clear case for the importance of traffic safety projects – road, bike, and sidewalk improvements that typically cost less than road widenings sold to the public as congestion relievers (but which tend to increase driving and congestion in the long run).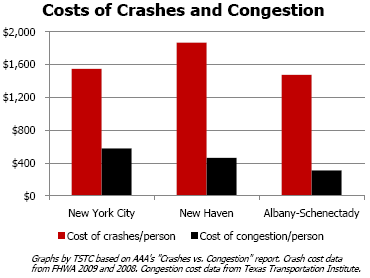 For the rest of this article,
click here
.